VIRTUAL EVENT
"Skill needs of the Software industry: can education and training keep up?"
17 May 2022 I 10:00-11:00 CEST
Register for the event I Download the agenda
---
Software skills: We ask experts how the educational offering can meet the market demand
What are the most sought software skills? How can we educate for the most in-demand software jobs? Can the educational provision cater for emerging professional software roles? 
European Software Skills Alliance presents a webinar to talk about current and future software skill gaps and ways to tackle them.
This event is great for people working in the field of education and training, but also organisations looking for insights into the European market's demand and offer in software skills.
Agenda*
10:00-10:05 I Welcome and opening remarks
Marie Montaldo, Project Communication Manager, DIGITALEUROPE
10:05-10:15 I Keynote: How to reconcile the labour market and education & training with standards and frameworks
Mary Cleary, Secretary-General, Irish Computer Society and Chair, CEN/TC 428 Digital Competences and ICT Professionalism
10:15-10:55 I Panel Discussion: How can education and training keep up with the market's needs in software skills and professionals?
Moderated by: Paul Aertsen, Subject matter expert, Global Knowledge The Netherlands
Bálint Gyres-Tóth, PhD, Associate Professor, Budapest University of Technology and Economics

Elmar Husmann

, Digital Skills Program Manager, Training and Certification, Amazon Web Services

Arthur Tréguier

, Policy Assistant at DG CONNECT, European Commission
10:55-11:00 I Closing remarks
Marie Montaldo, Project Communication Manager, DIGITALEUROPE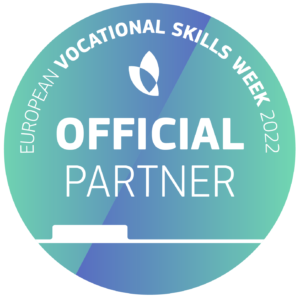 This event is organised by the European Software Skills Alliance in the context of the European Commission's European Vocational Skills Week (16-20 May). ESSA is an EU-funded project coordinated by DIGITALEUROPE with the mission to skill, upskill, and reskill individuals into high demand software roles. In 2022, we hope to bring forward innovative learning pathways to address the software skills gaps and develop educational profiles for VET, higher VET, and higher education curricula.
---
*subject to changes